Create Templates
Create your own driver inspection templates for different vehicle types.
Customise your templates by uploading you own vehicle image and creating your own checks.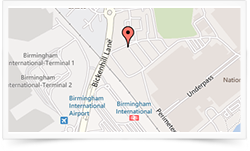 Detailed Checks
Get detailed information about location of your check, the time it took, how many checks passed and failed.
You can view the entire history of either a vehicle or a driver with regard to their checks.
Daily Defect Summaries
See a summary of all the vehicle checks complete on any given day.
Drill down from a daily overview into individual defects from any inspection.
Report Damage
Assign vehicle images to your templates allowing your driver to indicate areas of damage found during the inspection. The driver has to sign off against the template's pre-defined declaration
Reporting Tools
PreDrive offers a range of reporting tools enabling the administrator to see which defects are most common, where checks were done and how long drivers are taking to perform their inspections.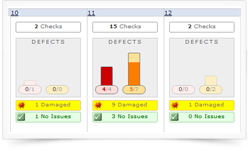 Calendar Views
There are 3 calendar views which give you easy access to inspections performed on a specific day, by a specific driver, or on a specific vehicle.
Clicking on a day within the calendar gives you a detailed breakdown of the days activity.